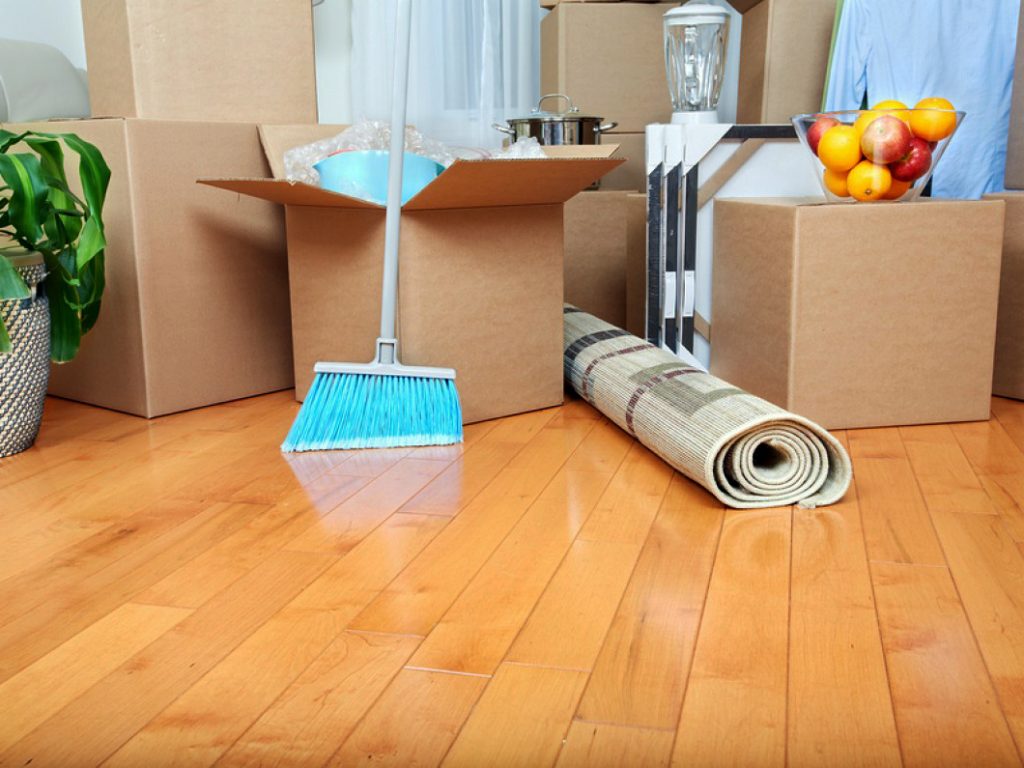 Let's face it: no matter how exciting it is to have a new home place, moving out from your current one is an immense stress. It gets even worse if you live on rent. Not just packing, lifting heavy items and loading them on a van you have barely found, but you must also confront the end of tenancy cleaning obligation. 
Yes, you can skip this chore, but the price is not small. You will pay with your tenancy deposit if you don't return the property to its primary presentable condition. The only way to achieve this goal is through deep, thorough, detailed end of tenancy cleaning. 
If you haven't done it before, learn your lesson through the home cleaning tips below. 
Keep an Eye on Every Detail in the Kitchen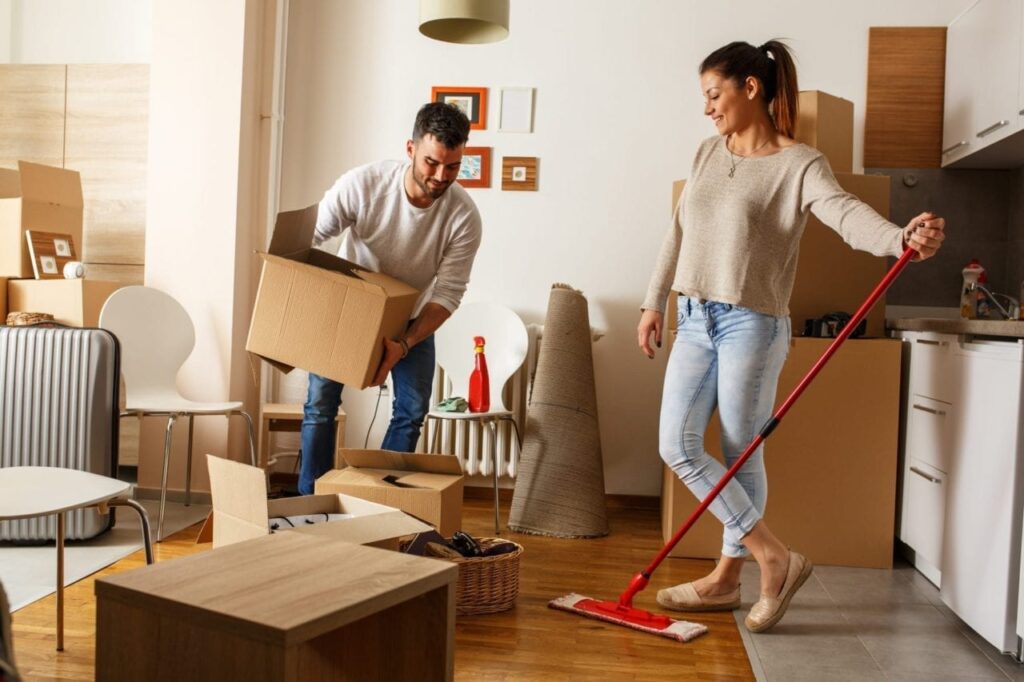 source: pinterest.com
Prior to anything else, clean this messy kitchen! The deep kitchen cleaning requires you to be highly attentive to any little details. The devil is in the little details, and during the inventory check, everyone understands how true this is. Your landlord will not forget to check out if you have not only cleaned but also defrosted the fridge, as well as to see if you have wiped the cabinets not just from the inside but from the outside, too. 
Deep Clean the Bathroom Before Moving Out
Bathroom deep cleaning is essential before moving out, too. Many disputes during the inventory check take place on this premise. Whether there's limescale, plenty of soap stains on the sink or mould in the corners, you will be basted and deprived of your tenancy deposit. In addition to these, many tenants forget to disinfect the toilet, as well as to remove the streaks from the mirror. It's your responsibility to remove all of your hygienic and cosmetic items before the check. 
Take Good Care of Stains and Odours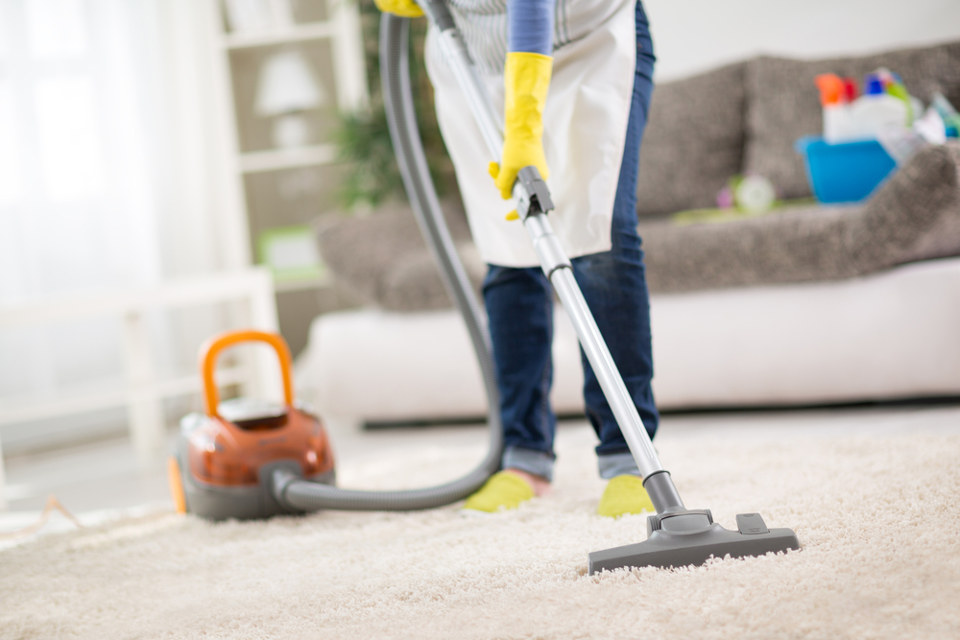 source: pinterest.com
In a house, a spot can stare the landlord in his face absolutely anywhere! It is not only about the soap stains in the bathroom or the greasy and burnt grimy zones in the kitchen. Many spots can be hidden from your absent-minded look, but your landlord's good excuse is to keep your tenancy deposit. Check out the hardwood floor attentively; for anything in life, don't remove the stains with white vinegar, which is the best eco-friendly product in all other cases. You can apply it on most carpet and upholstery rugs, but make sure not to soak but to blot to avoid mould. As to the bad odour, it won't go away without deep cleaning and airing the room. In some cases, homemade green deodorisers should be applied. Use essential oils and mix them in a spray bottle full of lukewarm water. 
Make Sure to Deep Clean the Carpets and Upholstery as Part of the End of Tenancy Cleaning
The first thing you need to do is to deal with the stubborn stains on them. We have already mentioned the white vinegar, but lemon juice is another good all-purpose stain removal idea for the upholstery and the rugs. To deep clean them, we offer you the following safe hack: sprinkle baking soda on the surface and let it dry for up to 15 minutes. Then, vacuum it off. The result is twice fresher sofa or rug and no bad odour. What you should remember about these domestic items is that if they are made of delicate or 100% organic material, no water should be used during the disinfection. 
You can always turn to professionals if you feel incapable of completing all tasks, are too tired or have no free time. Find reliable end of tenancy cleaners in your area. With professional assistance, you will get your tenancy deposits with no stress or hassle.   
Do the Necessary Repairs if You Find Any Damages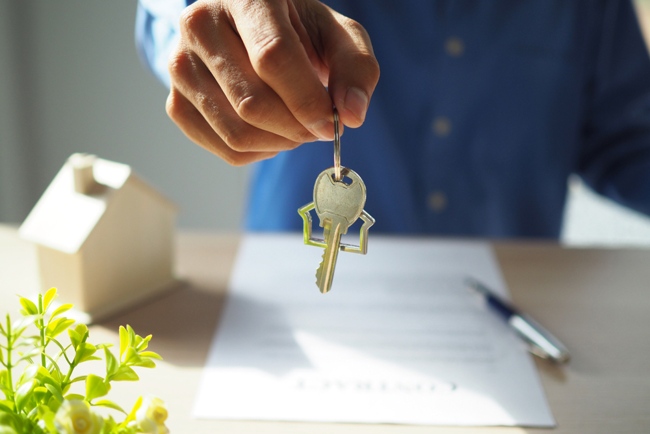 source: pinterest.com
Unfortunately, sometimes, a deep cleaning routine is not enough to return your tenancy deposit after moving out. As we have mentioned above, the landlord will check if the house is presentable, but not only in clean condition. So if some damages were done while you lived here, you should take responsibility. Usually, the renters are forced to unclog drains and replace pipes, windows, etc. Last but not least, one hot recommendation from us: don't scrub or wash the walls. If they are dirty, cleaning will not help but will worsen the situation. Just repaint the wall! 
Do Not Neglect Hard-To-Reach and Easy-To-Forget Places
We have asked a lot of renters, landlords and letting agents, and it turned out that most of the omissions at the end of tenancy cleaning are in hard-to-reach and easy-to-forget places. Considering the risk that you might ignore or deny reaching them, too, we have decided to make a whole list for you:
Don't forget to empty the trash bin. 

Wipe out even the highest cabinet of the

wardrobe

. 

Dust behind and under the beds, too. 

Remove the cobwebs. 

The light switches and the sockets must be disinfected, as well. 

Sanitise the extractors in the kitchen. 

In the lease contracts, some landlords require tenants to clean the garden before moving out. 
Final Checks Are Essential Before Moving Out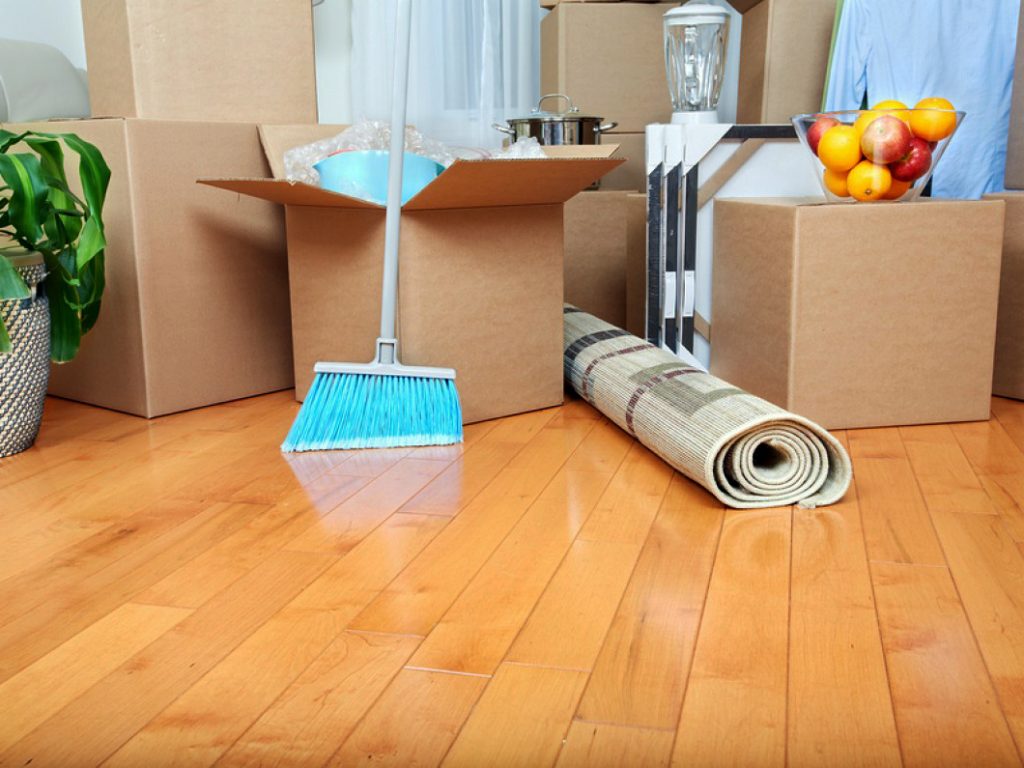 source: pinterest.com
Just one more thing, and you are done! But don't neglect it at all. We are discussing the final check of what you accomplished during the deep cleaning process. This check is essential. Don't forget it. And by the way, if you have someone to call, do it to make the check instead of you. It would be like a test before the official landlord's inventory visit. 
Besides, the objective opinion is always the more reliable opinion. You've probably already done a demanding job, and you definitely estimate it highly. So don't let a single small detail ruin everything. 
Takeaways
Pay special attention to neglected areas.

Ensure you have the right cleaning tools on hand.

Having an end-of-tenancy

cleaning checklist

will help you get your deposit back and achieve the best possible property condition.

A professional cleaning company can assist you if you don't feel you can cover everything on your end-of-tenancy cleaning list.

There may be deductions from your deposit if the landlord is unsatisfied with your cleaning.

Make sure you follow the cleaning requirements listed in your tenancy agreement.