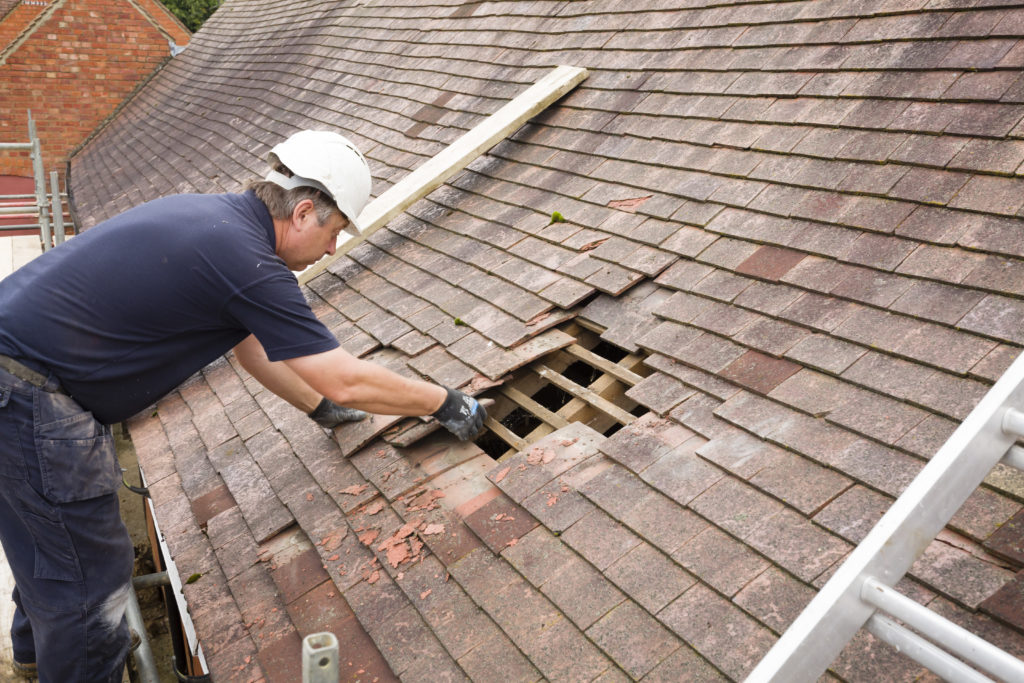 Sure, the process of replacing a shingle or two isn't too hard to understand, and that often needs to happen. Whenever you find yourself dealing with a storm, or a fallen tree, or heat damage to your roof, then you need to figure out what shingles are damaged and which ones need to be replaced. Having damaged shingles on your roof can be a massive problem because they can be avenues for pests to get inside of the home and the damaged shingles can also lead to further damage.
Many people can replace a damaged shingle with some simple DIY work and some tools, and the job can also be done by contractors easily enough as well. However, if your entire roof needs some serious overhauling and replacement, then what does that process look like?
For starters, you need to make sure that you are focusing on your roof and doing the job correctly. An improperly installed roof can cause more problems than solutions, so it starts by finding the right contractor. 
How To Hire The Correct Contractor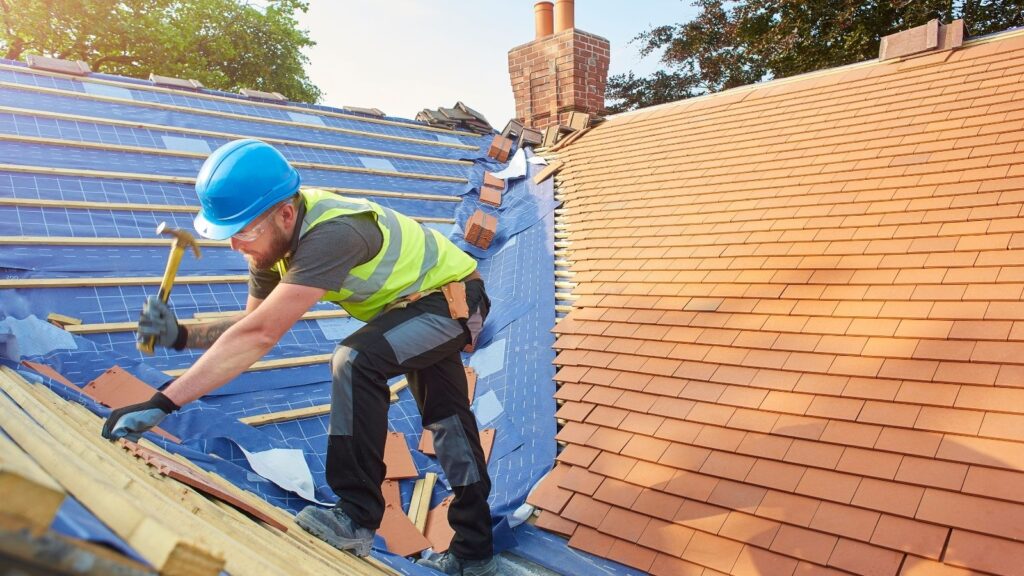 source: pinterest.com
You won't be able to do this entire process alone, so getting the correct contractor might be the best way to get an estimate of how much this costs as well as all the other things that are going to be part of the process. Getting the correct contractor is going to help you get the best roof possible and will also help the experience become a good one. 
Because you don't want the roofing project to become a money pit and something that you outright regret because of a bad contractor. So make sure that you get the correct contractor for your needs.
It starts by making sure that you are talking to the contractor beforehand, because you need to make sure that they are communicating with you and communicating clearly. You need to make sure that both parties are speaking clearly because you don't want communication issues to plague your build. Additionally, you want to take a look at how they act during your consultation, because you need to make sure that they are fully professional. 
You should also make sure that they are licensed and insured, and you need to make sure that the company carries worker's compensation and liability insurance. That way, if an accident or injury happens while the workers are on your property, you won't be responsible for having to pay for the injuries or any damage done to your home.
Finally, both you and your contractor should be 100% focused and committed to the timeline of the project. You don't want a roofing project to take longer than it should, because that means more time and money that you need to spend, and when it comes to having an unfinished roof it can be a massive inconvenience.
Get The Right Materials
source: pinterest.com
Once you have picked the correct contractor, you need to pick the correct materials for your needs. Depending on where you live, what your roof goes through every single day can be very very different. Picking the correct material for your roof will not only help your roof endure the climate and the weather of your area, but it can also make your home look good as well.
Your contractor will work with you so you know everything you need to know about the different roofing materials available in your area, so don't be afraid to give them a try.
Make Sure To Remove The Old Roof
source: pinterest.com
Before you get started on laying the new roof, you need to make sure that you remove the old roof and remove it entirely. Getting rid of the old shingles can also make space for the old roof, and it can also allow for the wood decking underneath to be inspected by the roofing contractor in order to make sure that rotting isn't going to be a problem. 
The decking is going to provide a solid base for the roofing materials to be installed, and chances are if the roof was damaged by a storm or by some severe weather, the decking will have been damaged as well. So making sure that the decking is perfect and in the best condition to support the new roof is going to be one of the best things to do.
Once the old roof is removed and the new materials are ready for installation, you can get started with replacing the roof by working with your roof replacement services. 
Preparing The Surface And Installing The New Materials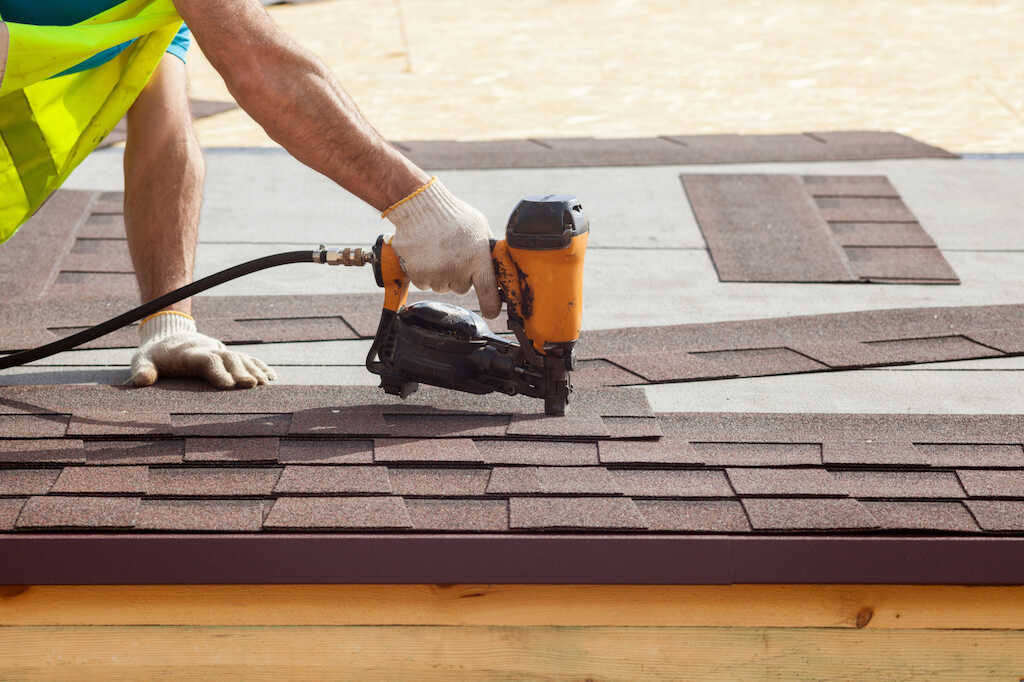 source: pinterest.com
Once you install the underlayment, which is the waterproof material that protects the wood decking and the roofing materials, you can start installing the new roofing materials. Depending on the various materials used for the installation, you will find that the process takes longer. For example, more expensive materials like Slate can take longer because they are very fragile and can be damaged if stepped on. So it takes more time for the installation to be done because of how the material works.
But no matter what, the new roof will be installed, and then everything can be installed and inspected before the process is finished up.
Don't Skimp On Roof Replacement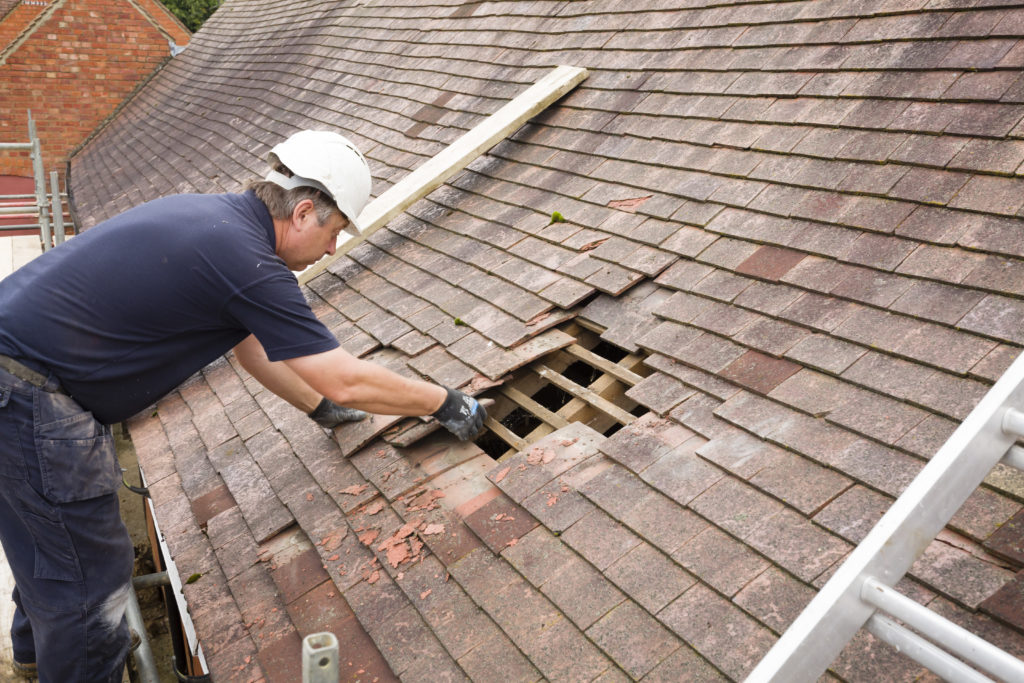 source: pinterest.com
Don't be afraid to take the time needed to get your roof replaced correctly. As much as you might worry about the speed of the repair or how quickly you need to get it done, or how expensive it will be to have your roof repaired, you need to make sure to take the time to have the roof replacement done correctly.
So take the time to find the right contractors, the right materials, and the right workers to get everything done. Then you can make sure that your roof is fully repaired and have the peace of mind that it won't be damaged again, and if it does get wrecked again, at least you know how to take care of it for that next time!